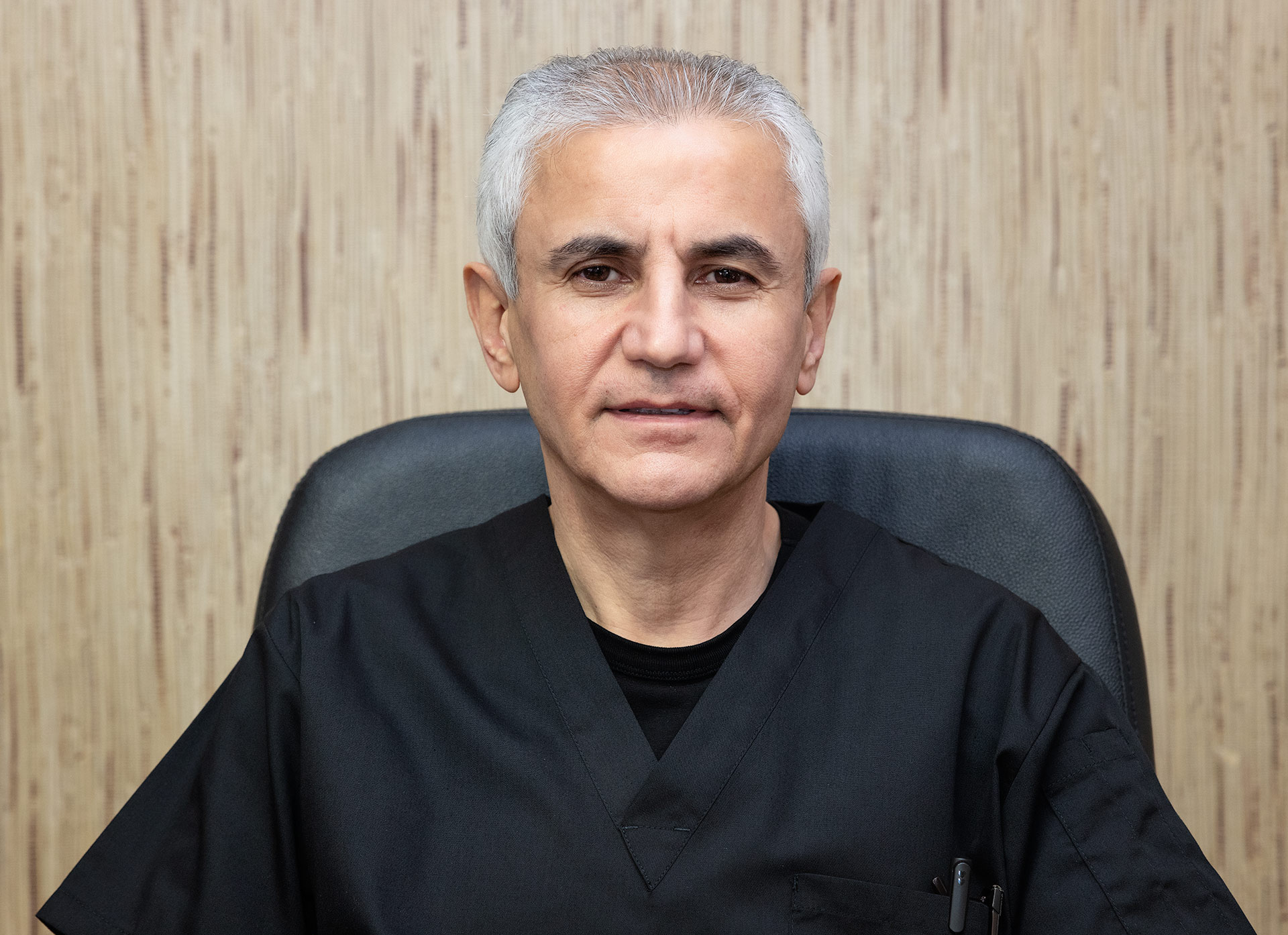 Dentist
Dr. George Warda
Dr. George Warda earned his D.D.S. degree at Mosul University in Nineveh Iraq in 1988 and worked in private practice until 1996.
In 1997, Dr. George immigrated to Canada and successfully completed National Dental Examining Board of Canada in 1999. He has maintained a practice in General Dentistry in Toronto, Ontario since 1999 with interest in Oral Surgery and Cosmetic Dentistry.
Dr. George Warda is a recognized member of:
Canadian Dental Association.
Ontario Dental Association.
Royal College of Dental Surgeon of Ontario.
In his leisure time, Dr. George likes soccer and swimming.
Dental Hygienist
Terez
Terez joined our team in 2010 as a Dental Assistant and went back to school to study Dental Hygiene and has been a Dental Hygienist since 2013. She is a Certified Dental Assistant and a Registered Dental Hygienist.
Her passion inspired her to further her education by becoming a dental hygienist. She is quick to make patients feel at ease by building confidence, trust and friendship with each patient.
She loves travelling and loves to spend a lot of time with her family.
Dental Hygienist
Reem
Reem has been a registered dental hygienist since 2007. She truly enjoys rendering hygiene services to all her patients and playing an active role in their overall oral health. She believes in the importance of educating patients about their oral health and treatment options.
Reem's master's degree in microbiology along with previous research based work at the University of Ottawa has enabled her to deliver science to her patients in a simple manner and to become a partner in their oral health journey. Reem enjoys dealing with different types of people and she considers each patient a unique individual to whom requires a unique approach to oral hygiene.
Reem has 2 kids in University and loves to travel with her family.
Dental Assistant
Janet
Janet has been a certified dental assistant since 2011 and she joined our team in 2013. The patient experience is her priority and she works hard to ensure they feel comfortable in our office.
When she is not working, she enjoys watching TV, baking and spending time with her family.
Dental Office Administrator
Malina
Malina has been working in the dental field as a Dental Office Administrator since 2012. She graduated from Sheridan College as a Medical Office Administrator. She loves interacting with patients and ensuring they have a great experience in the office. She considers her work colleagues her second family.
In her spare time, she enjoys shopping and spending quality time with family and friends. She also loves to travel as much as she can.